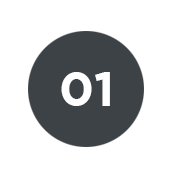 CONTENT
Your web journey begins with compiling a list of the information and content you would like to see on your website.  Clearly convey your brand and message so visitors instantly identify with your business – "Who are you – what do you do"?  Research your competitors and select a few websites you like the look and feel of.  This will help you to decide which functionalities and design features best represent your product or service.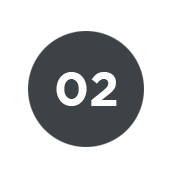 PLANNING
Consider the impression you would like to make!  Determine your target market, demographic, marketing goals.  Your website opens with a single message that clearly communicates your business.  Highlight the positive aspects of your business. Visitors will stay longer if your site is easy to navigate and instantly identifies your product, brand or service.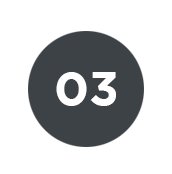 NAVIGATION
Last but not least, list the main categories for your top-level menu so you can map each section under that heading.  This makes it easy for visitors to instantly identify your navigation and go to that page.  Keep it compelling, relevant and current.  The message needs to be simple and visually appealing to draw their attention and hold it. 
You have compiled and collated your website content.
Or, complete our enquiry form below and SUBMIT … I will be in touch.

DETAILED QUOTE
When quoting, we take into account all your website design requirements as provided.  That includes plugins and features you would like to see on your new website – registrations, DNS, data transfer, images, copy, e-commerce, social media, chat, plus other site requirements as outlined in your brief.

REQUEST-A-QUOTE
Once you have completed our online Request-a-Quote, I will better understand your company goals and objectives and provide you with a professional fee offer, and within your outlined budget.

PROMPT SERVICE
Simply fill in our fully interactive online Form by clicking ONLINE QUOTE and then follow the prompts.  Once you have completed the fields 'submit'.  Yes, it's that easy! Plus we offer quick turnaround.
WORKING TOGETHER
Assisting Australia wide and International clients to establish their own unique brand and vision online.

DESIGN – BUILD – CONTENT – LAUNCH
Design Brief
Your input is important. Our online Request-a-Quote form is simple yet informative whilst providing us with information to tailor a cost effective website solution for your business.  Easy, right!
Building your Website
After welcoming you on-board, we will work with you to develop your company branding, visual images library and written copy for integration into your new website. Additionally, we utilise the latest technology and design trends to inspire your vision.
Content Management
At completion of your website, ask about our scheduled maintenance packages which may include regular updates – adding new and relevant content. Google recognises regular activity on your website and this increases your search engine optimisation (SEO).
Launching your Website
CAD Studio works with you to successfully integrate all your business requirements and ideas into your new site –  ready to launch! Remember, your business is our business – therefore the success of your business is important.